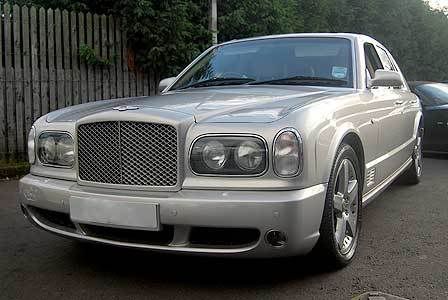 On Auto Trader there is a 2002 Bentley for sale for £99,000. The former owner is easy to tell from the embroidered name Victoria in the upholstery.
David's customised the £170,000 car with another £70,000 of accessories and personal touches, such as a fridge, diamond cross handles and televisions in the rear headrests.
The 6.75-litre, 170mph Arnage T was the same car the former England captain drove to Buckingham Palace with his wife when he collected his OBE in 2003.
But the 2.5 tonne, 450bhp behemoth, which only has 25,000 miles on the clock, fell out of use when Beckham moved to America last year.
It is one of only two Bentleys pictured on the carmaker's factory wall - the other being the Queen's.
Chris Foxall of sellers Motor Village in Dudley, West Midlands, said:
"It's absolutely fantastic."

"I've had the car for a couple of weeks but only put it on sale two days ago because I've been enjoying driving it myself."

"This was built especially for David Beckham. There have been a couple of owners since Becks sold it but it still has all his finishing touches."

"He even had a child seat embroidered with his son's name, Brooklyn. It's amazing and was owned by a proper superstar."
You can see the ad for the car
here
.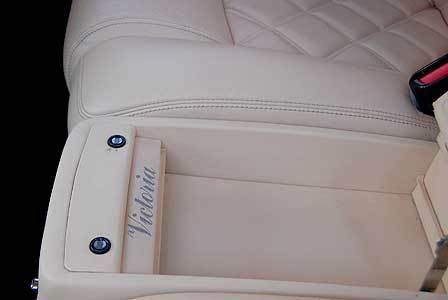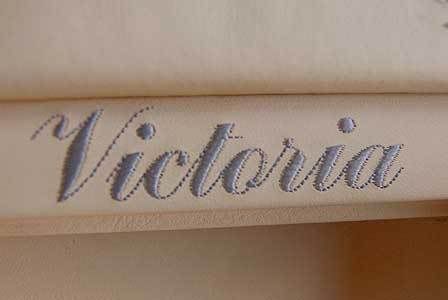 Source