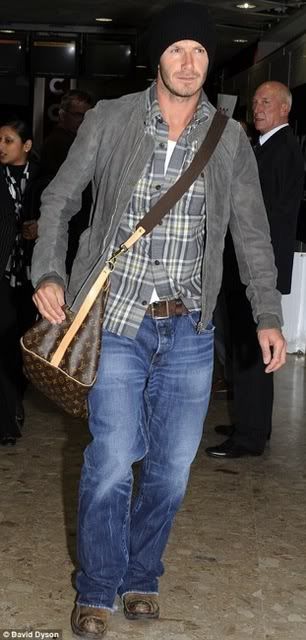 David Beckham arrived in London this morning after a dismal game with LA Galaxy on Saturday, and after learning he was included in Fabio Capello's England squad last night.
Dressed in a checked shirt and jeans, David was as hot as always.
David is hoping to play for England in the home game against Kazakhstan on Saturday, but may be sidelined for football's new hope Theo Walcott, who scored a hat-trick over Croatia last month.
Source