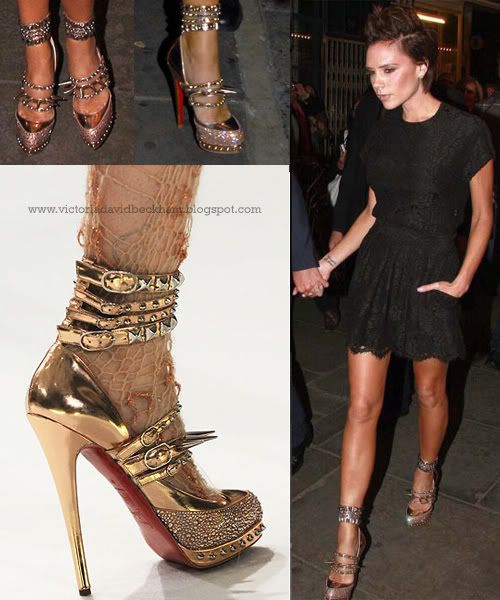 The term "Killer Heels" has never been more appropriate.
The £1,500 gold-coloured
Christian Louboutin for Rodarte Fall 2008
shoes Victoria Beckham wore on Friday were 5 inch heels, with an ankle straps, sparkly gems and a vicious-looking row of punk-style spikes.
I would have felt sorry for anyone who accidentally stepped on her toes that night.
Source