Many of you may not have noticed Victoria Beckham new shoes, from the candids earlier.
They are from the Marc Jacobs Spring 2009 collection, and they are grey with gold bows on them.
The heel is the amazing part, as they look like pins, but if anyone can work wear these dangerously high heels and make them look like slippers, it's our girl Victoria.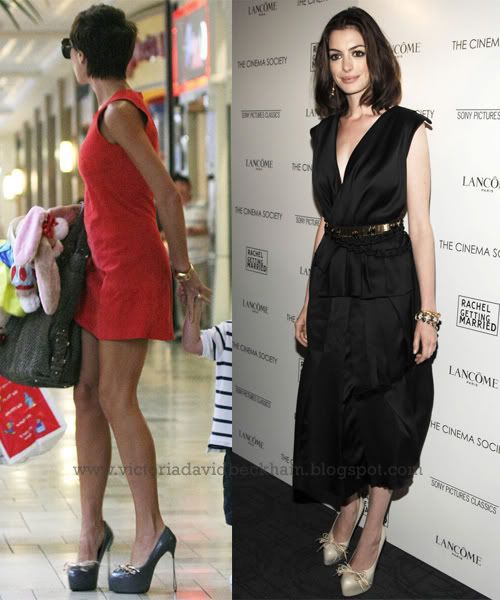 Anne Hathaway, who is also a fan of Marc Jacobs, was also spotted wearing these shoes in cream recently.
Source