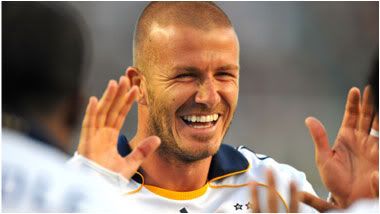 Hello everybody,
So, the MLS season is over for the Galaxy. Unfortunately we didn't get the win we wanted to end the season with on Sunday, but we played well and showed the right commitment and spirit, so the signs are very positive for next season.
On Monday the club held an event on Monday for the season ticket holders who come out to watch the Galaxy win, lose or draw. It was great to meet so many fans and spend time talking to them. They are incredibly passionate about the club and deserve success, which unfortunately we couldn't give them this season, but they are positive about the future and hopefully next year we can really give them something to cheer about.
I know there's been a lot of talk recently about the possibility of me joining AC Milan on loan in January during the MLS break. One of the reasons I want to train and play in Milan for a few months is the fact that the MLS season doesn't run as long as the European season and having played most of my career in Europe, my body has been trained and geared not to have that amount of time off. Obviously, I will be honoured to be given the chance to train and play with the likes of Ronaldinho and Kaka, but it also gives me the chance to keep my fitness up and carry that on for when I come back to the Galaxy for the new MLS season. Of course, nothing is confirmed yet, but there's already been plenty of talk that I've bought a house out there and that I'm buying a jet, none of which is true. I will let you know when it happens.
Next season is an important one for the Galaxy. We haven't been in the playoffs for three years now and for a team like LA Galaxy we all know that isn't good enough. Bruce Arena will also have had the chance over the past few months to get used to the squad and, with his experience and previous success, he'll want to make sure that we're up there competing next year.
All the best
David
Source