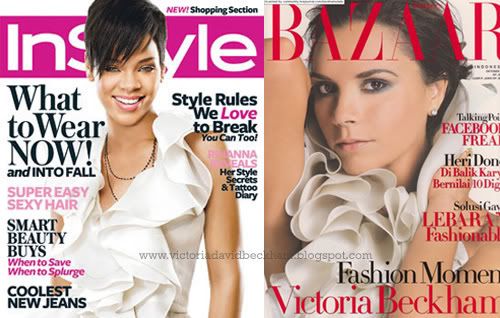 Rihanna first wore the an ivory ruffled blouse when she appeared on the cover of InStyle US August 2008.
Victoria Beckham wore the same blouse on the cover of the Harper's Bazaar Indonesia.
I love how Victoria used the ruffles, but bringing them closer to her face, so we got to see the full effect of the stunning blouse.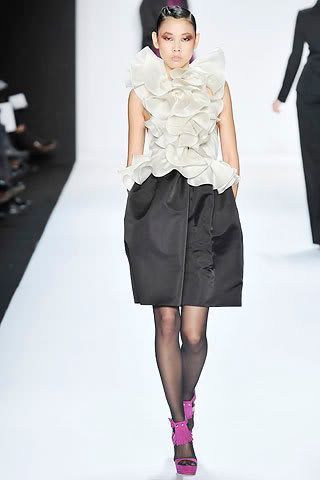 You will notice that Victoria is again doing her favourite editorial pose.
Source
&
Source