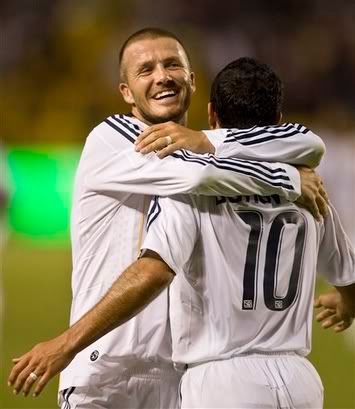 Finally Galaxy win after a very bad losing streak.
Landon Donovan scored three goals and an assist to lead the LA Galaxy to a 5-2 victory over D.C. United on Saturday night, giving Bruce Arena his first win as the Galaxy's coach.
Donovan, is top of the MLS scoring table with 19 goals, recorded his second hat-trick of the season and his career.
Beckham earned his ninth assist of the season and his first since Aug. 3 on Donovan's second goal.
United played with 10 men after Marc Burch received a red card in the 63rd minute for pushing Beckham into the boards as Beckham was shielding the ball from Burch.
Video to follow...
Source
&
Source