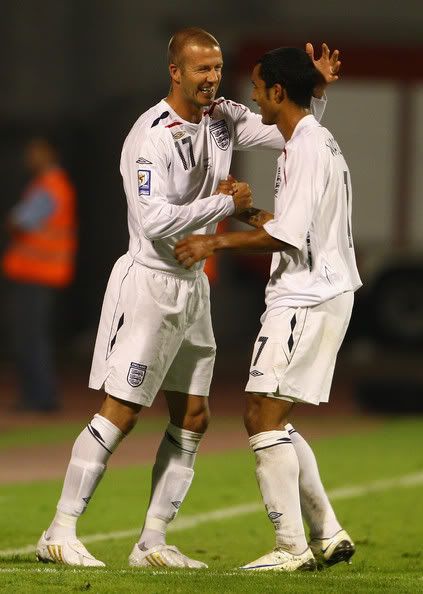 Arsenal star Theo Walcott scored a hat-trick last night against Croatia before being replaced by David Beckham.
He revealed that former England skipper David Beckham told him to be 'more greedy' in front of goal before his incredible hat-trick against Croatia last night. The team eventually won 4-1.
Looks like his advice worked.
I love the above picture, as it shows that David is generally happy for him.
Source