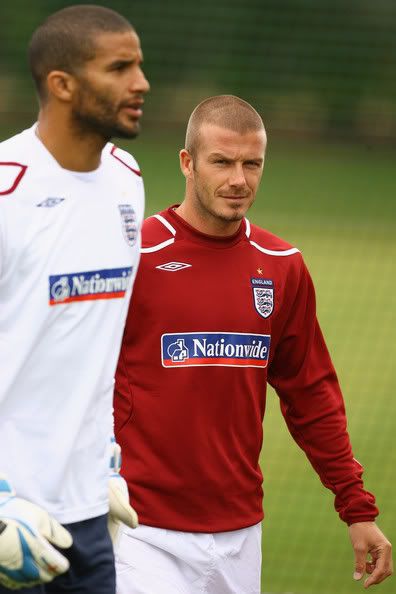 Here are some pictures of David Beckham training with his England team mates this afternoon.
Capello has stated that there are no guarantees that David will play in the games, like the other players.
I know if he does not play, it will anger you Galaxy fans who already are angry at David's inclusion in the England squad.
On a lighter note, look at that cheeky grin/raised eyebrow combo. *melts*
Source