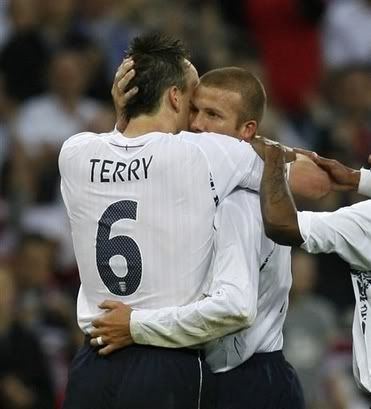 Hi everyone,
Hope you are all well?
As you know Bruce Arena is now in charge at the Galaxy and I played my first game under him last week against New England Revolution. We drew the game, but he is definitely getting his ideas across to the players already. He works us hard in training to ensure we understand exactly what he expects on the pitch. It's not going to happen overnight, but the signs are there and we're all behind the manager. Things are looking very positive for the future.
I'm currently training with the England squad ahead of our first two World Cup qualifying games against Andorra and Croatia. We've only played friendlies under Fabio Capello so far, so these will be our first competitive matches since he took over, and we are all looking forward to them. I must also add my congratulations to John Terry on being awarded the England captaincy. He is a great player and a great defender who leads by example and so it's fantastic to see him retain the captain's armband. All the England squad are delighted for JT and can't wait to get on with the serious business of qualifying for the World Cup.
That's all for now,
Take care,
David
Source