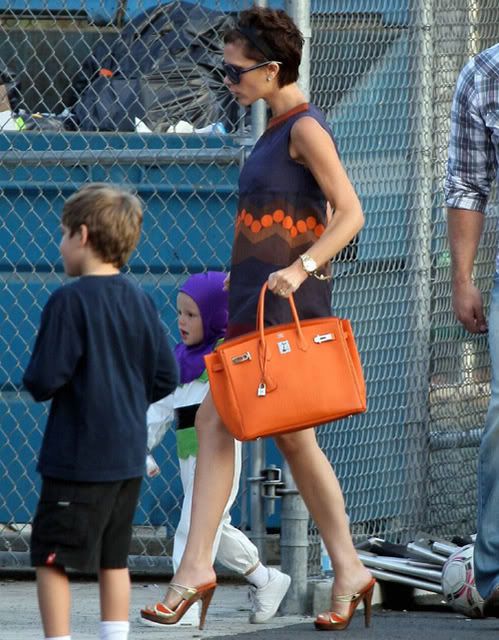 Victoria Beckham was quite the soccer mom, when she watched Brooklyn play soccer in this weekend.
After a week of showing her Spring 2009 collection, attending fashion week shows and parties, it must have been nice to spend some quality time with her kids.
If you are thinking that this
Prada
dress look familiar, then you are right.
But it's not only the dress, but the orange
Hermes
bag and the
Jimmy Choo
shoes.
Victoria wore this exact same look when she arrived at Heathrow airport last October, when the Spice Girls were in town to shoot a video for their new track
Headlines
.
I much as I was unsure about Victoria's cut, this dress look so much better the second time around with the dark crop.
Source