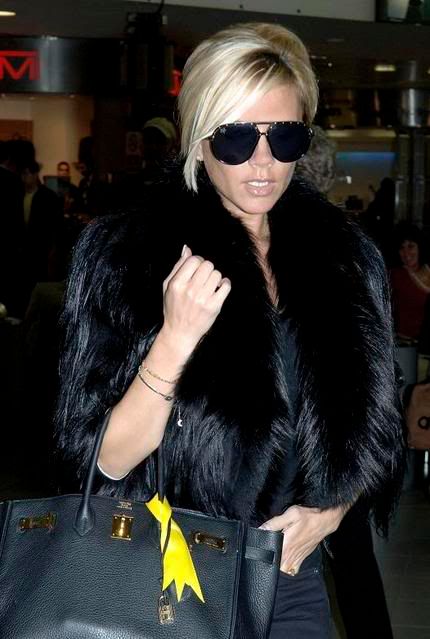 Victoria Beckham left Heathrow Airport yesterday with a yellow ribbon around her Hermes bag.
Is this a new trend you ask? No it is a show of support for a little girl called Madeleine McCann, a four year old British girl who went missing from a holiday apartment in Portugal.
It has been widely reported that Victoria was going to Madrid via Heathrow to meet David, but regular readers will know that David is in the UK training with the England team for their match against Brazil on Friday.
Source