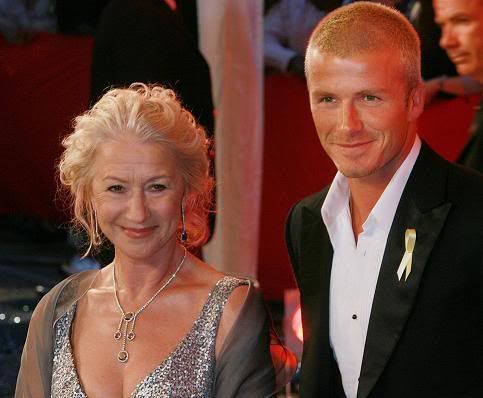 David Beckham tonight was given a prestigious award as our "Greatest Briton Overseas".
The footballer was given the award for his contribution on the pitch, and off it for his contribution to the winning 2012 Olympic bid.
He flew in especially from Madrid to collect the award.
He needs no award from me. He has and will always be one of our greatest Britain's wherever he is.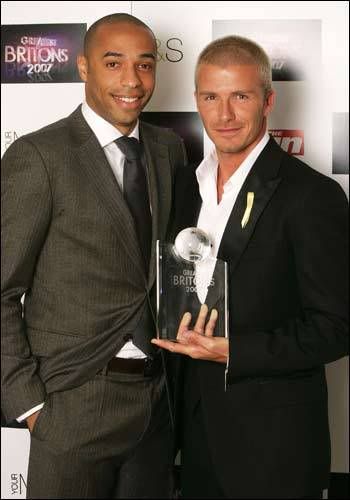 Thierry Henry was there to present David with his award. Damn, they are two fine men.
Source