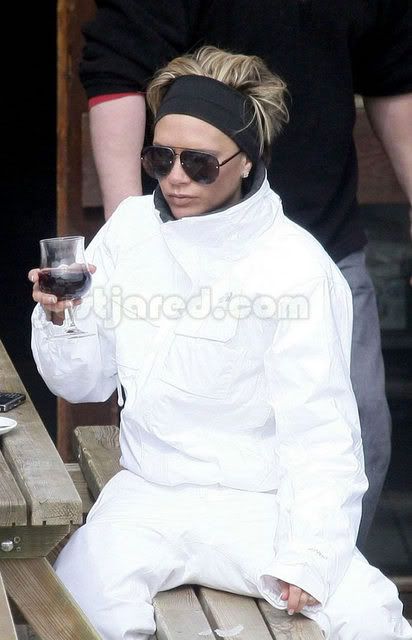 It seems Victoria Beckham likes a good British pub as much as the next person.
She stunned regulars yesterday at the Freemasons pub in Hampstead, North London, by popping in for a glass of wine.
Posh, drank Spanish Riscal at £3.50 a glass with her sister Louise and two blokes, and told how proud she is hubby David is back in the England squad for the Brazil match on Friday.
'I am so excited he's back — it's great for the whole family. David is delighted and so are we all,' she told The Sun.
But the ex-Spice Girl, dressed all in black, had to speak in torchlight after a power cut plunged the pub into darkness.
A barman said: 'We had to turn most customers away. But we allowed Victoria and her sister in with a few regulars. One of the men she was drinking with is a regular.'
Source
&
Source