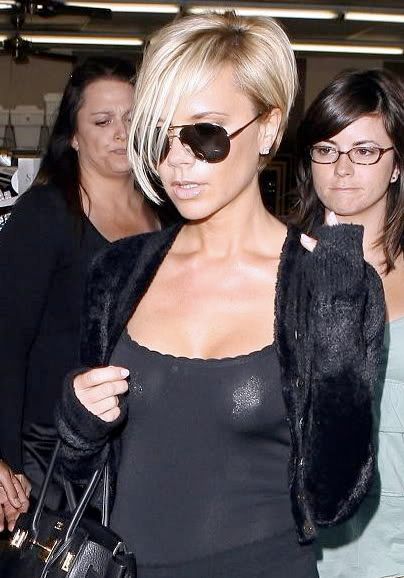 Back in March
US Weekly
made an appeal to Victoria to
wear a bra
. Here Victoria is clearly not wearing a bra but petal covers as they are called on
Figleaves.com
. She seems to forget that those flash blubs have a knack of exposing what she does not want to us to see.
What is it with LA, Posh and breast exposure?
Dressed head to toe in skintight black lycra, Victoria's sheer top Posh looks great.
I love seeing stars doing normal stuff. Here is Posh hanging with the common people in a supermarket. Don't cha just love it?
Source