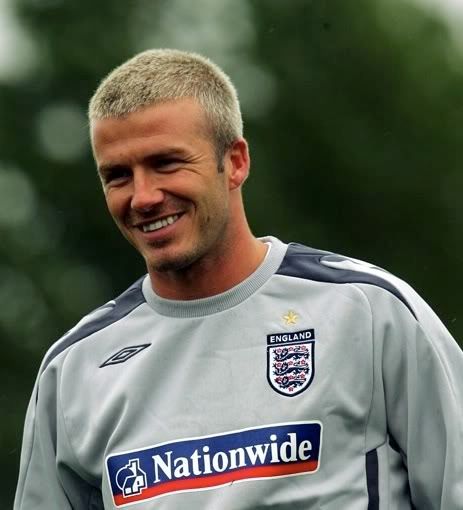 Doesn't he look excited?
Here is David back were he belongs training with his England team mates.
He must also be smiling due to the fact that FIFA have warned Los Angeles Galaxy they will not be able to prevent David Beckham playing in England friendlies.
Galaxy general manager Alexi Lalas only wants to release the midfielder for competitive internationals, but FIFA
insist
the club will have
no choice
if Beckham continues to be picked by England manager Steve McClaren.
Woohoooooo.....just gets better and better. The only thing that will top off this great news is if David announces that he is no longer going to America.
Following confirmation of his recall at the weekend, Beckham travelled back to England from Spain and was last off the coach when the squad arrived at Arsenal's training facilities.
After training Beckham signed autographs and posed for pictures with fans before boarding the team bus. I am so jealous. If I had a car I would travel to see him train.
Source
&
Source