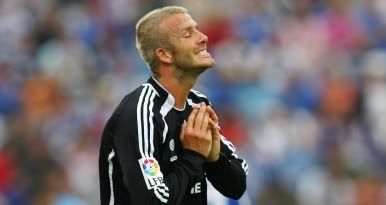 As you know I have been praying for a while that David will be included in the England squad for next Friday's game against Brazil in the new Wembley Stadium.
Looks like both mine and David's prayers will be answered as
Sport Broadcasters
are hinting that he will be included.
The announcement will be made at noon tomorrow so expect a post from me tomorrow at 12.01. Hopefully with good news.