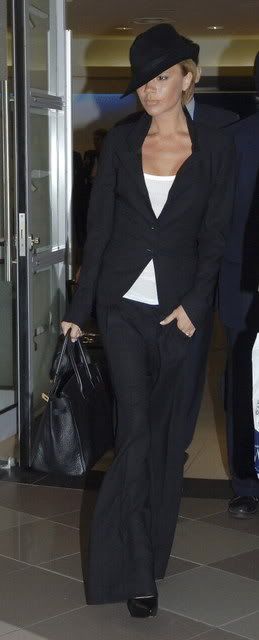 Victoria is on her way to LA via Heathrow airport this morning.
Doesn't she look amazing? I love her here.
I can not wait to see what she wears on the other side. Girlfriend can not top the bra displaying top she wore last time.
She is going to oversea the furniture from their Madrid home being shipped over to LA. Her interior design friend Kelly Hoppen, is helping her mastermind the refurbishment.
Victoria explained: "A lot of the houses I looked at were really garish — lots of gold, all very Versace.
Believe it or not David and I do have good taste. I like everything to be simple and plain."
More pictures to follow....check back soon.
Source