In the 4 years that David Beckham has been a Real Madrid he has not won a championship medal. For any footballer winning a championship is very important, so you can image that Beckham will want to win won before he leaves for LA Galaxy this summer.
David did not play as he was suspended this weekend, but the results in La Liga enabled David to step closer to achieving his dream. This evening Barcelona dropped 2 points after drawing with Real Betis after their 90 minute goal, which meant Real stay top of the table, with a superior goal difference after beating Espanyol 4-3 on Saturday. Real are now in the driving seat with 2 games left, and must win those games to have a realistic chance of winning La Liga.
Keep your fingers crossed for David....he deserves a medal because lets face it, the MLS is not going to bring him any medals or Championships.
Isn't Becks totally hot in the picture above?....loving the return of the skin head.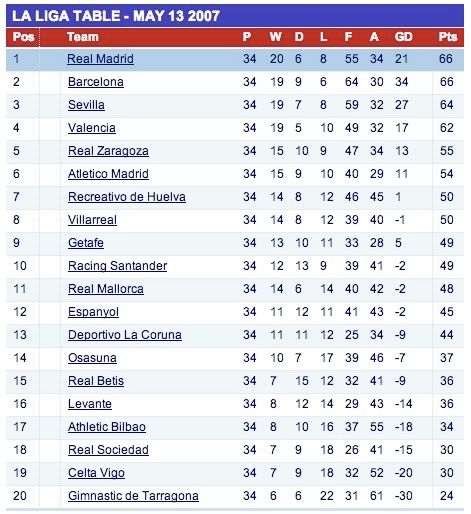 Victoria was there to support her man's team. She look half interested...Don't you think? OK less than half!