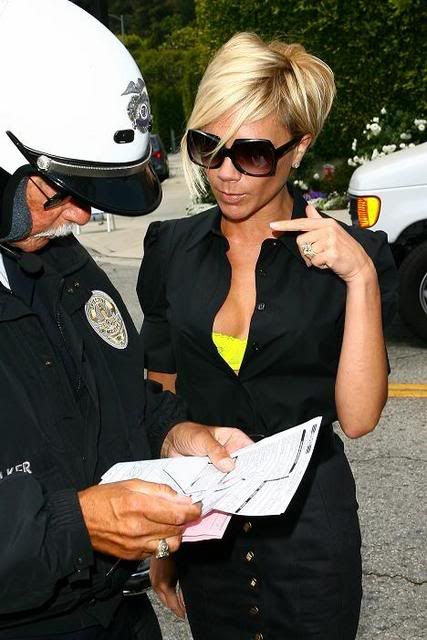 Victoria had a run in with the LAPD today. She was pulled over outside a Hollywood shopping complex by a Beverly Hills officer, who ran checks on her British driver's license.
Apparently she was pulled over for speeding. I love Victoria, but I just don't buy this.
Firstly, it is no coincidence that her film crew were there shooting her reality TV show and secondly, Victoria is whiter than white and would not do anything to ruin "Brand Beckham" and I can not imagine her speeding.
Aside from that, Victoria looked amazing today wearing a yellow lacy bra that was peeping out of her figure-hugging black shirtdress.
To see the video of Victoria getting pulled over
click here
Source
&
Source