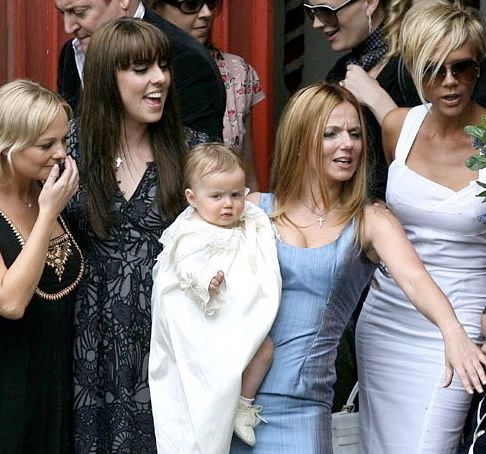 Victoria Beckham organised the £100,000 surprise party to celebrate David's 32nd birthday and their move to America. She spent the evening and the next day plotting and planning The Spice Girls' reunion assault on the US.
I believe Victoria feels this will be the catalyst she needs to crack America. Her reality TV show has been panned before even being aired, so she needs something else and the reunion could be it.
The Spice Girls broke the notoriously difficult U.S. market when "Wannabee" debuted on the Hot 100 Chart at number 11. At the time, this was the highest ever debut by a British group. "Wannabee" then went onto be number 1 for 4 weeks.
Victoria may have decided that as the Spice Girls there will be more interest from the US.