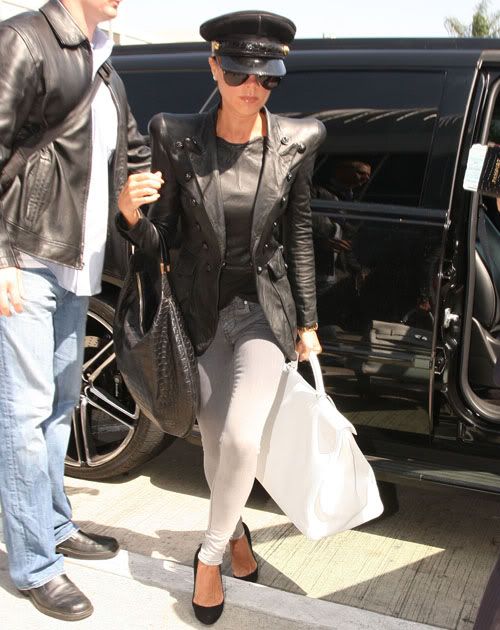 Victoria Beckham arrived in New York over the weekend, ahead of her new
Emporio Armani
ad campaign unveiling at Macy's in New York, plus she is attending the
Costume Institute Gala
tonight.
She was wearing her favourite
Balmain
leather jacket,
Loewe
hat, ombre jeans,
Louboutin
heels, a new black handbag, and a white
Hermes Travel Kelly Bag
55cm bag.
It's summer, the sun is shining, and I would have loved to see Victoria in something that reflects this, non black, plus something we haven't seen before. She has only worn it twice before, but I really dislike this jacket now, and the hat, especially together.
I hope she wows us tonight, because I really am not excited by this look at all.
celebcity