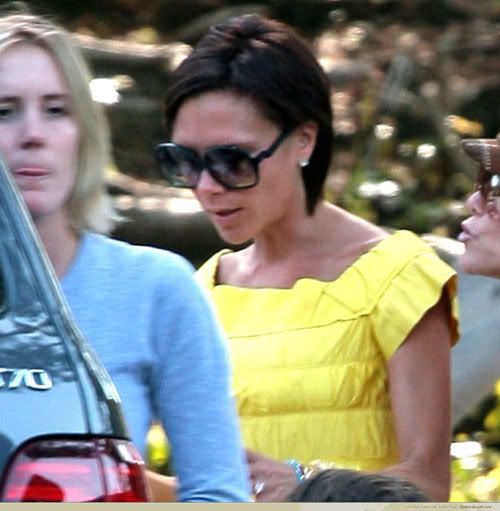 Here is Victoria Beckham taking her kids to tennis practice at the Beverly Hills Country Club in Hollywood.
She wasn't wearing black -yeah- she was wearing a sunshiny yellow Marc Jacobs Resort 2008 dress with wedges and her trademark dVb sunglasses.
I'm so grateful for this pop of colour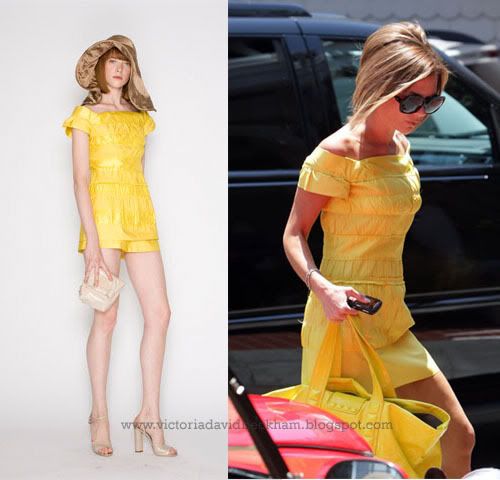 You may remember she wore this same dress we saw her wear last year going to lunch with friends.
I didn't want to address it, but so many of you have asked. No I don't believe the infidelity rumors. They were started by the Daily Star, which is worst than the Sun newspaper for making up stories.
Please give David some credit, as a husband, father and decent man, and do not believe these silly stories. Every time they're apart for a time, these stories always come up. News always slows down in Summer, so the papers make up stuff.
Source