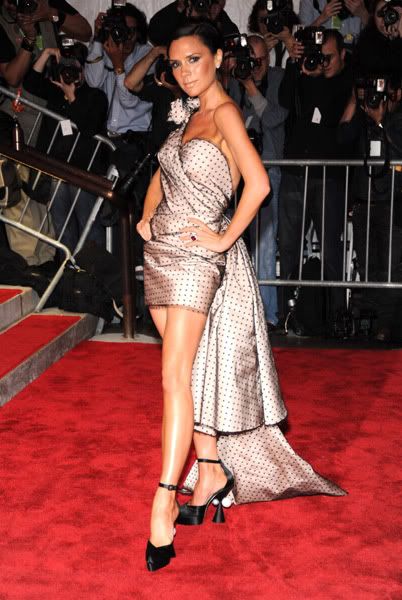 Here is Victoria Beckham at the Met Gala last night.
I'm sorry to say that I really hate the look.
I'm sure it's been obvious for a while, but I have gradually fallen out of love with Victoria's style, which is the reason I fell in love with her so long ago.
I can no longer support her, so it would be unfair to continue this blog.
Sorry to disappoint so many, but I can no longer do this if my hearts no longer in it.